Our Executive team is responsible for putting the Board's decisions into action, with the help of leadership staff across the Regulator.
Day-to-day operations and management of the BC Energy Regulator are the responsibility of the Executive.
The Provincial Government of B.C., through its Ministry of Energy, Mines and Low Carbon Innovation, sets province-wide goals and standards for regulating energy resource development.
Our Board of Directors is responsible for creating the policy and direction of the BCER to meet these government expectations.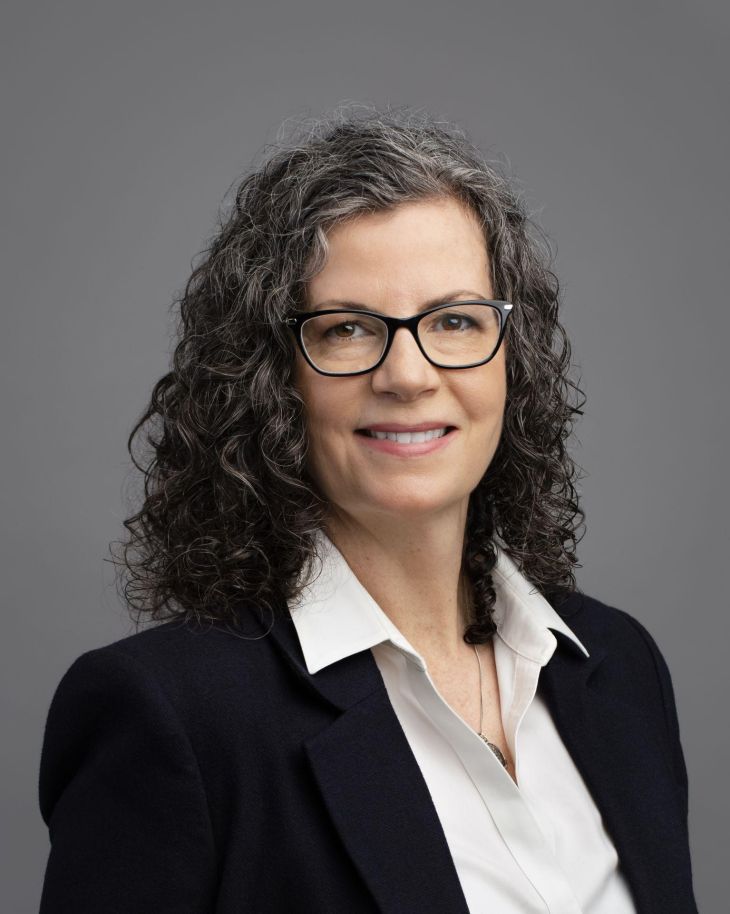 Michelle Carr
Commissioner, Chief Executive Officer
Michelle Carr was appointed Commissioner and CEO with the British Columbia Energy Regulator on Nov. 15, 2021. In these roles, Michelle is the strategic and operational leader of the BC Energy Regulator.
Michelle is passionate about regulatory effectiveness, innovation in public service and empowering leadership. She has over 26 years of expertise in regulatory oversight, industry and government relations, operations, organizational transformation and development, engagement and public policy/legislative development. Before coming to the BC Energy Regulator, Michelle held diverse executive portfolios in the B.C. Public Service, overseeing transformational change.

Michelle comes to the BCER from the Ministry of Energy, Mines and Low Carbon Innovation where she was Assistant Deputy Minister accountable for the $40 billion LNG Canada facility and associated Coastal GasLink natural gas pipeline, the largest private sector investment in Canadian history.

From January 2017 to October 2018, Michelle was the Assistant Deputy Minister and General Manager of the Liquor and Cannabis Regulation Branch, accountable for public safety and public interest for over 10,000 small to industrial-sized businesses and overseeing the development of the first-ever non-medical cannabis retail regime in B.C.

Michelle spent almost four years as Assistant Deputy Minister and Executive Lead with B.C.'s Environmental Assessment Office where her team conducted environmental assessments for projects worth an estimated $121 billion in potential capital investment.

Michelle holds Master and Bachelor of Arts degrees in Geography from the University of Victoria and a Certificate in Advanced Leadership from the UBC Sauder School of Business Executive Program.

---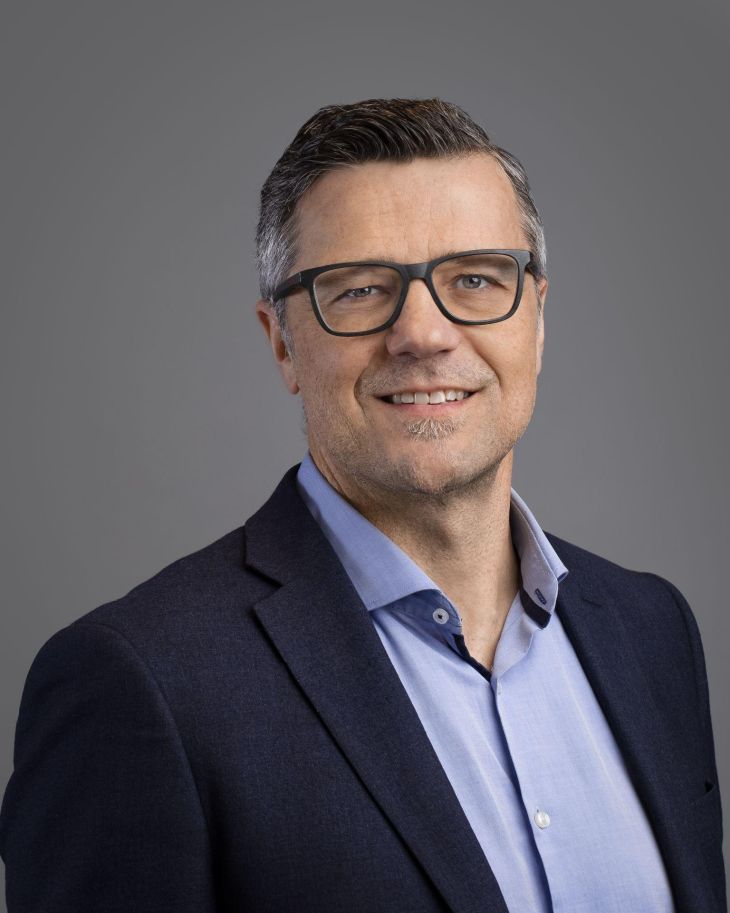 Peter Robb
Executive Vice President, Resource Management and Stewardship
Peter Robb is the Executive Vice President, Resource Management and Stewardship. In this role, Peter is responsible for overseeing the full life cycle of responsible energy resource development, including stewardship of the surface and subsurface areas from which energy is produced. Peter also leads the BCER's orphan site management program.
Prior to joining the BCER, Peter spent 17 years at the B.C. Ministry of Energy, Mines and Low Carbon Innovation, along with a four-year hiatus at the Ministry of Aboriginal Relations and Reconciliation. In 2016, Peter was appointed Assistant Deputy Minister of the Mines Competitiveness and Authorizations Division with the Ministry of Energy, Mines and Low Carbon Innovation.
Peter is a passionate leader and a strong advocate of regulatory excellence in the natural resources industry. Peter has vast experience within government in regional operations, permitting and the development of major infrastructure projects. Before joining the Government of British Columbia in 2001, Peter spent several years working in the B.C. Treaty negotiations process and the forest sector as a consultant.
Peter is a graduate of Bishops University (BComm) and the University of Northern British Columbia (BSc in Environmental Planning). Peter has spent his entire career working in the natural resource sector with a focus on regulatory excellence and engaging and negotiating with First Nations in the forestry, mining and oil and gas sectors.
---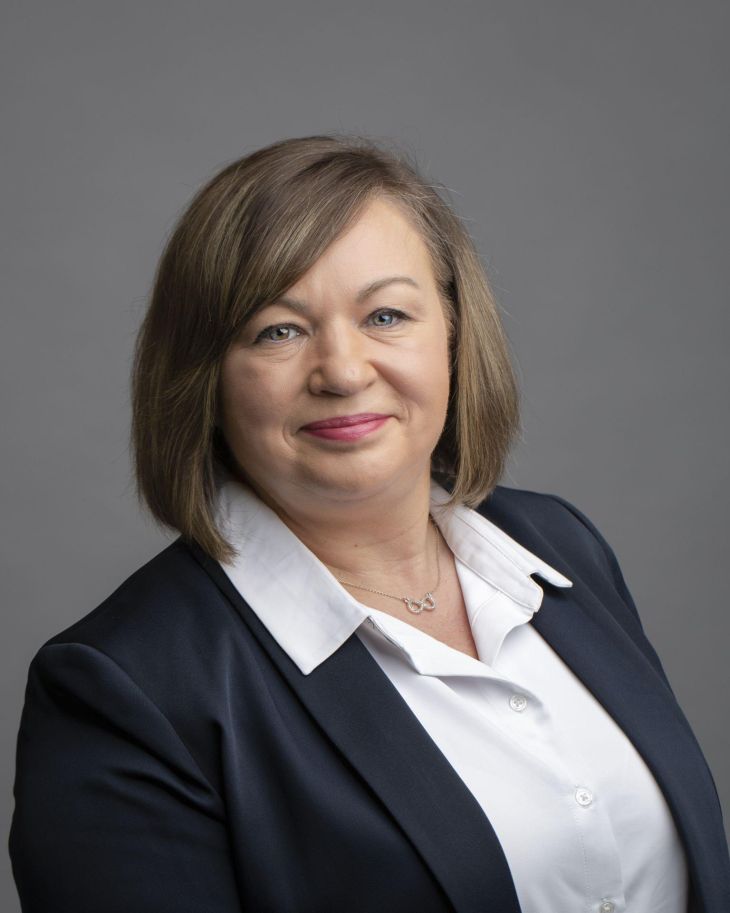 Mayka Kennedy
Executive Vice President, Safety and Compliance
Mayka Kennedy is the Executive Vice President, Safety and Compliance.
A professional engineer with over 24 years of experience in the oil and gas and regulatory sector, Mayka serves as a leader that inspires and enables forward-thinking concepts to create regulatory solutions that will advance safe and efficient practices and systems.

Mayka is committed to sharing knowledge and experience and speaks at technical and leadership conferences.

Her career has taken her from Texas to Alberta, Oklahoma, Western Siberia and B.C., where she currently works and resides.
Mayka has a Chartered Director designation, is a passionate and committed member of her community, and has been serving on the board of a non-profit organization.
---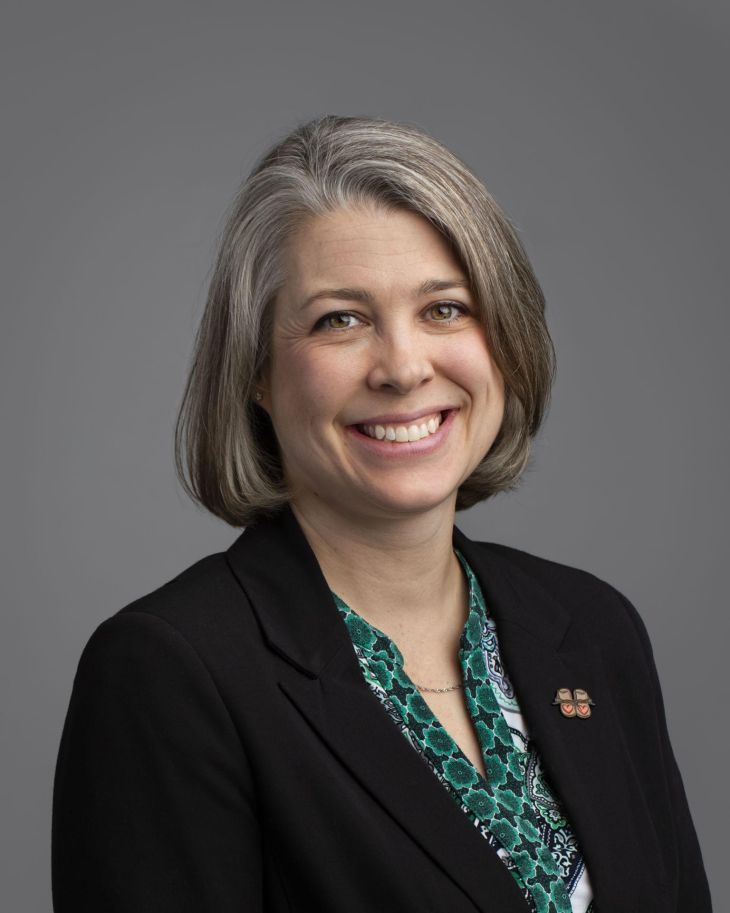 Sara Dickinson
Executive Vice President, People, Reconciliation & Transformation
Sara Dickinson is the Executive Vice President, People, Reconciliation & Transformation. Sara leads the Indigenous Relations, Community Engagement, Human Resources & Workplace, Information Technology & Public Trust portfolios.
Located out of the Fort St. John office, Sara has lived in northeast B.C. for over 15 years and has 12 years of experience with the BC Energy Regulator. Her experience across the oil and gas regulatory lifecycle includes multiple strategic and operational roles in petroleum and natural gas tenure, permitting, stewardship, and strategic relations.
Sara has a Master of Science, Environmental Science from the University of Northern B.C. and demonstrated ability to build bridges and manage conflict through negotiation and diplomacy.
---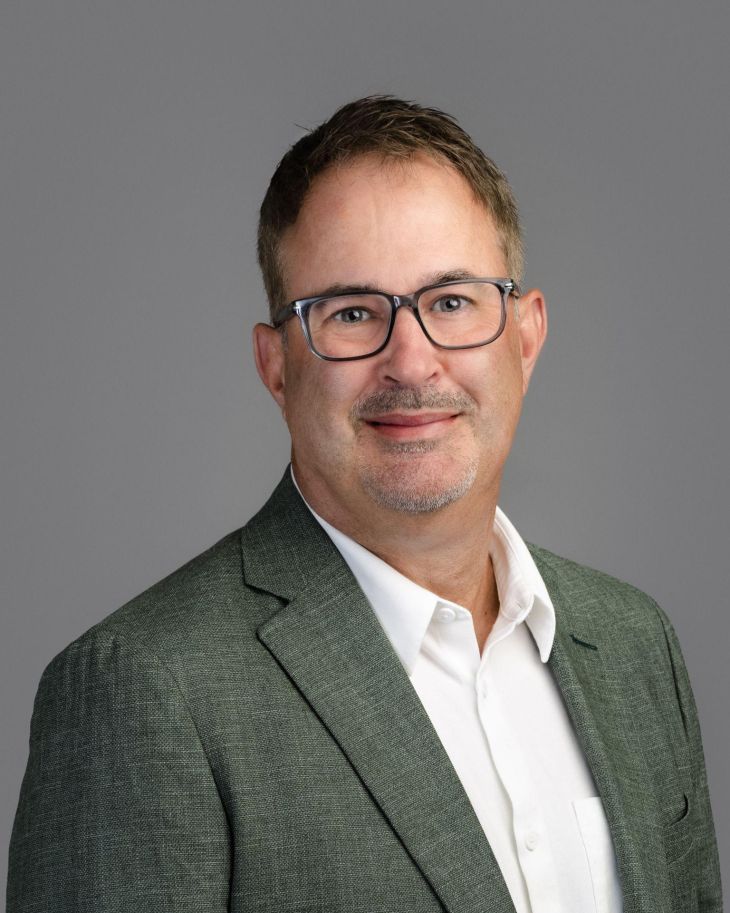 Dean Skinner
Chief Financial and Strategy Officer
Dean Skinner is the Chief Financial and Strategy Officer. In this role, Dean is responsible for leading the development of the strategic framework for the organization and providing expert advice to Executive and support to the organization in the areas of finance, performance planning, change management and corporate property.
Dean prides himself on building and maintaining strong relationships, and leading and developing highly engaged teams. Dean also has a passion for, and experience in the important role of finance and related accountabilities in organizations.
Dean has worked in the public service for over 20 years. In 2018, he was appointed the Assistant Deputy Minister (ADM) of Corporate Services and Executive Financial Officer of the Ministry of Citizens' Services. He was the ADM responsible for such areas as finance, human resources, strategic planning & reporting, and facilities. In 2021, Dean moved to the Public Service Agency in the same ADM role but with additional focus on information management and technology and government's outsourced model for human resource and payroll services. Dean also has 10 years of experience as a Chief Financial Officer (CFO) with the BC Public Service Agency and with the Crown corporation, Destination BC. In 2014, he was the newly formed Destination BC's first ever CFO and led the finance and human resource teams.
Dean is a graduate of the British Columbia Institute of Technology and is a professional accountant, holding a CMA/CPA designation.