The BCER is overseen by a Board of Directors of between five and seven members appointed by Government. The Board reports to the Minister of Energy, Mines and Low Carbon Innovation, the Honourable Josie Osborne.  There are currently seven Board members led by a Board Chair designated by the Ministry.
Chris Hayman
Chair
Chris has over 30 years' experience in the oil and gas, mining services and regulatory environment. Trained as a public practice Chartered Accountant, Chris most recently served as President of a multinational mining services company with operations in Canada, the United States and South America. Prior to that Chris was the CFO for Clearstream Energy Services. Chris spent nearly 10 years with Enbridge at the start of his career working in the financial and regulatory areas. Chris spent a similar amount of time with Finning in senior financial and operational roles leading the growth of new business units as well as establishing new governance frameworks in line with changing corporate regulations.
Chris Hayman was appointed as a director of the board of the British Columbia Energy Regulator on Feb. 17, 2023 for a term of two years.
---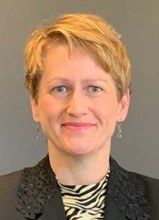 Shannon Baskerville
Deputy Minister, Energy, Mines and Low Carbon Innovation
Shannon Baskerville was appointed Deputy Minister, Ministry of Energy, Mines and Low Carbon Innovation in December 2022, including responsibility for the BC Hydro Crown corporation.
An executive with significant leadership experience in strategic policy, operations, complex project and change management, and corporate governance, Shannon has served the Province of British Columbia for 30 years.
Prior to her current appointment, Shannon held the positions of Deputy Minister of Advanced Education and Skills Training, Deputy Minister of Jobs, Tourism and Skills Training, and Deputy Minister of International Trade. Previous executive appointments also include Assistant Deputy Minister of Labour Market Development, Assistant Deputy Minister of Immigration, and Assistant Deputy Minister of Economic Development and Competitiveness.
Shannon holds a Master's in Public Administration from the University of Victoria, a Graduate Certificate in Project Management from Royal Roads University, and an Executive Program Certificate from Queen's University.
Shannon Baskerville was appointed as a director of the board of the British Columbia Energy Regulator on Feb. 17, 2023 for a term of two years.
---
Kevin Brewster
Kevin Brewster has had a 30-year career in the B.C. public sector for the provincial and regional governments. Prior to joining the public sector in 1993, he worked in private sector architectural consulting for five years. From 2014 to 2022, he was the Assistant Deputy Minister and Executive Financial Officer for the B.C. Ministry of Advanced Education, Skills, and Training.
Over the course of his career, his focus has been interfacing between service delivery stakeholders and governments in the development of public sector vertical infrastructure including leading:
• expansion and renewal of 12 complex hospitals financed as public private partnerships;
• B.C.'s 5,000 student housing bed expansion initiative;
• B.C.'s $750 million Strategic Investment Fund investments in post-secondary education facilities;
• balancing an annual operating budget of $2+ Billion
Kevin is experienced at collaborating with all levels of stakeholders to achieve mutually beneficial outcomes. Kevin holds a diploma in building technology from the BC Institute of Technology; a Bachelor of Architecture from the University of Oregon; and an MBA from the Manchester Business School in the United Kingdom.

Kevin Brewster was appointed as a director of the board of the British Columbia Energy Regulator on Feb. 17, 2023 for a term of one year.
---
Ken Cameron
Ken Cameron was born and raised in the Peace Region at Moberly Lake, B.C. He is a fluent Cree speaker, an accomplished artist and musician, a successful business owner, and a respected community leader. As a young man, Ken had many adventures working as a horse wrangler, faller, pipeliner, fisherman, musician, and chef. As an entrepreneur and business owner, Ken's goal was to change the perception of Indigenous companies by promoting employment and training opportunities for Indigenous people. He and his wife Jeanette built Deep Basin Energy into the largest Indigenous-owned and operated pipeline company in Canada, with a special expertise in steep slope construction. As Chief of Saulteau First Nations, Ken led important initiatives in business, clean energy, wildlife preservation, reclamation, and community health and well-being. With deep knowledge and respect for his Indigenous culture and the natural landscape of the Peace Region, Ken has made a positive impact in one of the most important economic regions in British Columbia, while balancing environmental sustainability and economic growth for Indigenous communities.

Ken Cameron was appointed as a director of the board of the British Columbia Energy Regulator on Feb. 17, 2023 for a term of two years.
---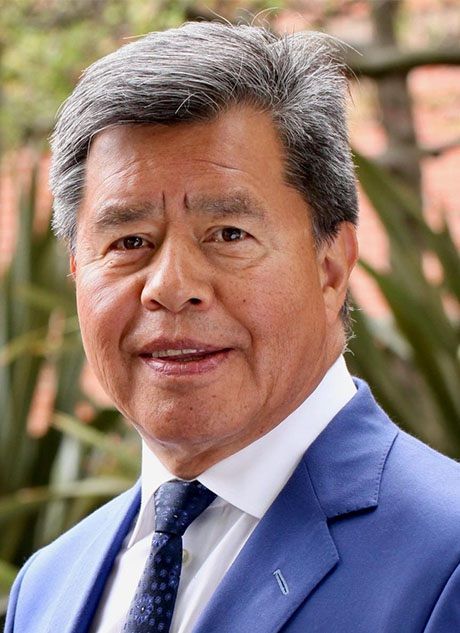 Patrick Kelly - T'esots'en
T'esóts'en (Patrick Kelly) is a member of the Leq'á:mel First Nation (Stó:lō Nation.) He graduated from the Institute of Corporate Directors in June 2022. He was Coastal First Nation Board Chair (2000 to 2018) and Chief Executive Officer (2017 & 2018.) He was Advisor and Director of the Missing Women Commission of Inquiry. He is a member of the Judicial Council of the Provincial Court of B.C. He is a Director on the Board of Golf Canada, the Government House Foundation, and the International Advisory Board of the Gustavson School of Business. His past board roles include Bencher (Governor) of the Law Society of B.C.; Governor, Law Foundation of B.C.; President, BC Golf, and others.
Patrick's executive leadership roles include Vice President, Canadian Executive Service Organization; Director, Strategic Planning and Communications, Indian and Northern Affairs Canada; Executive Director, Canadian Council for Aboriginal Business; Coastal First Nations; Manager, Corporate Relations and Training, BC Hydro, and others. He has operated a private business for 16 years focused on Indigenous relations, governance development, economic development, issues resolution, and other services.

Patrick Kelly was reappointed as a director of the board of the British Columbia Energy Regulator on Feb. 17, 2023 for a term ending Oct. 19, 2024.
---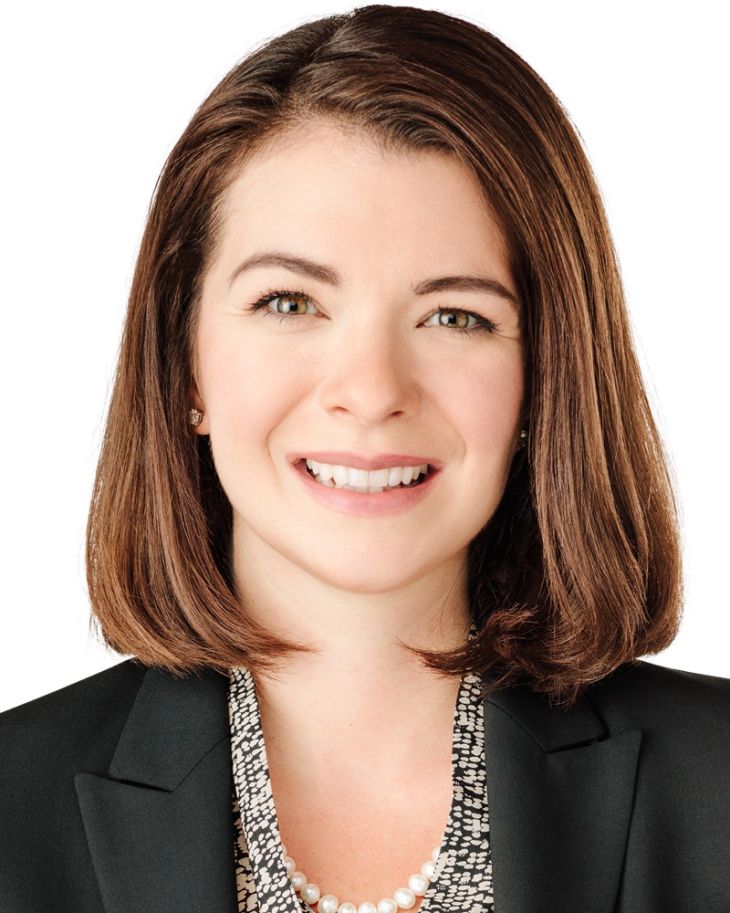 Natascha Kiernan
Natascha Kiernan is a lawyer, independent director, and strategic advisor. She currently serves as a Board Member to the British Columbia Energy Regulator and as an independent director of Soma Gold Corp (TSXV: Soma), Empress Royalty Corp (TSXV: EMPR), Altaley Mining Corporation (TSXV: ATLY), and the Vancouver Writers Fest.
Ms. Kiernan has extensive experience with chairing public company committees, including governance, compensation, and ESG committees, and with serving on audit committees. Ms. Kiernan received her B.A. (with distinction) from the University of Victoria and her J.D. from Columbia University where she was a Harlan Fiske Stone Scholar.
Ms. Kiernan has held senior positions with several prominent international law firms, including in the New York and London offices of Skadden, Arps. She has extensive experience advising governments, financial institutions, and corporations on complex, multi-billion-dollar M&A and finance transactions. Her legal background includes advising on some of the world's largest and most complex infrastructure and energy projects, including early stage permitting and concession agreements, construction contracts, commercial contracts, and financing arrangements. Ms. Kiernan also has experience serving on the boards of several non-profit charitable and educational organizations and she currently serves as a Regional Ambassador for Women Get on Board, an organization whose purpose is to promote women in leadership positions. She holds the ICD.D designation from the Institute of Corporate Directors and the CDI.D Designation from Corporate Directors International. She is a frequent lecturer and panel speaker on subjects relating to corporate law and governance. Ms. Kiernan was previously selected as 2014 "Top 40 under 40 rising legal star in Europe" by the Financial News.
Ms. Kiernan lives in West Vancouver British Columbia with her husband and two young children.

Natascha Kiernan was appointed as a director of the board of the British Columbia Energy Regulator on Feb. 17, 2023 for a term of two years.
---
Sharon Singh
Sharon Singh is a Partner and national Co-Head of Aboriginal law group with Bennett Jones LLP. She has extensive experience in environmental law, Aboriginal law, and governance matters. Sharon is legal, policy and strategic advisor to boards, management, an operations team across a wide variety of sectors, including the natural resources sector. Prior to joining Bennett Jones LLP, Sharon worked internationally and across Canada with a natural resource company. She is actively involved in the community, serving on the boards and advisory committees for several not-for-profit and industry organizations.


Sharon Singh was appointed as a director of the board of the British Columbia Energy Regulator on Feb. 17, 2023 for a term of one year.
---